Bed bugs have the ability to detect smells. Some smells attract them, like the smell of the chemicals on your skin. Bed bugs love the way you smell. But there are many smells that repel them. The scent of lavender, lemon, peppermint, and cinnamon work pretty well to drive them away. You can buy products that are naturally derived from plants that produce these smells and use them as a natural deterrent against bed bugs. But don't get too excited. While this is certainly good news; there is also some bad news.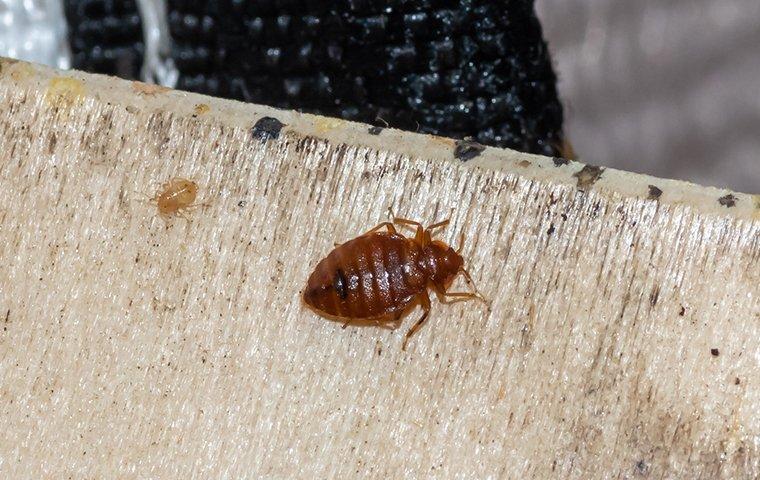 How Smells Can Work
If you leave your Baltimore home and go somewhere to spend the night—or to spend several nights—you can have some protection from bed bugs by applying a scent to your luggage and other times. This may prevent bed bugs from hitching a ride home with you. You may also apply these products to where you will be sleeping, though we don't recommend it. Here are a few reasons why:
Just because a product is derived from a natural source does not mean it is safe for use in sensitive locations, such as where you'll be sleeping. You might make yourself sick by applying these products on your bed.

If bed bugs are in the bed you're going to be sleeping in, they will have quick access to you. The scent you apply will not prevent them from coming out to get a blood meal, especially if they are motivated. We'll talk about what motivates them in a bit.

The owner of the establishment you're staying in is not likely to be pleased if you leave a strong odor that cannot be addressed by their housekeeping staff.
You should limit your use of natural scents to luggage, bags, clothing, and other items you own. It won't prevent you from getting bites, but it can go a long way toward preventing an infestation in your home. The only way bed bugs get into Baltimore homes is by hitchhiking.
Why Smells Often Fail To Stop Bed Bugs
Bed bugs don't just eat blood to survive; they need blood in order to reproduce. For this reason, female bed bugs are highly motivated to draw blood from you. If they don't, they're species could go extinct. So they are far more likely to tolerate something that doesn't smell good to them.
Another fact to consider is that bad smells won't drive bed bugs out of your home. These insects don't live outside. They are indoor pests. You won't find them living in your yard, or anyone else's yard. If your home smells bad, they're just going to put up with it.
Smells Can Eliminate Bed Bugs
The real benefit that can come from naturally derived products is their ability to actually eliminate bed bugs. When doses are high enough, bed bugs can be exterminated by natural substances that are harmless to humans. But it is an uphill climb to find a potent mixture that will get the job done.
Current studies by the USDA and leading Universities have determined that, out of all of the natural products observed, essential oils just don't make the cut. The dosage levels are just too high for efficacy. There is, however, much promise with the use of blood orange oil, silicon oil, and paraffin oil. Research continues, and we will watch as these new, natural products are released for use.
A Natural Solution For Bed Bugs Right Now
At Pest Czar, we are dedicated to using ecofriendly solutions first, and only apply EPA approved synthetic insecticides when necessary. In the fight on bed bugs, we're not waiting for a natural solution. We've already found one. Our on-staff experts have found a product called Aprehend® to be effective against bed bugs. What is Aprehend®? It is a fast-acting, non-toxic, EPA-registered biopesticide that utilizes fungal spores for natural bioremediation. That's a mouthful, isn't it? All of that is to say, we're already using something natural to eliminate and control bed bugs. If you're dealing with bed bugs in your Baltimore home, we have a great solution that works right now to get control of those bugs in the sensitive areas they can be found.
If you have questions about Aprehend® or bed bug control, we'd be happy to help you find the answers. Or, if you're dealing with a bed bug infestation in your Baltimore home, we can guide you in selecting the right solution to address your bed bug infestation. Reach out to us today. We're here to offer you industry-leading, ecofriendly solutions to all of your pest control needs.